Sendai is historical city be in a harmony with nature.
Sendai City, where the school is located is the largest city in the Tohoku region with a population of approximately 1,080,000.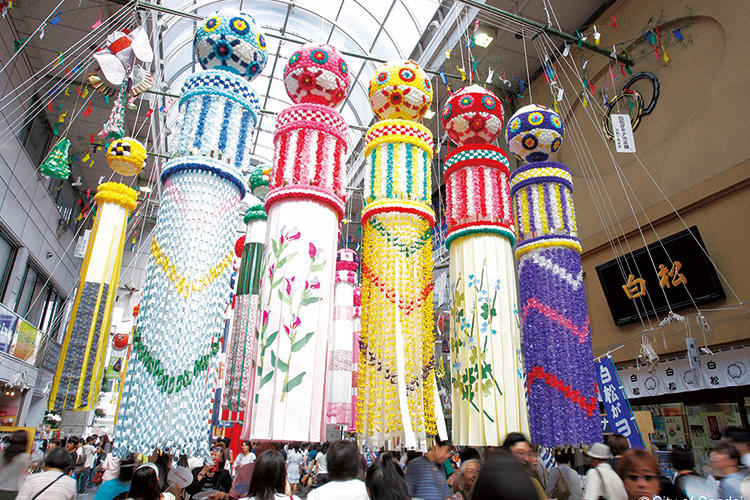 It is a great place 5 minutes walk from Sendai Station.
Our school is very convenient for going to school in a 5-minute walk from Sendai Station.
The school in the center of Sendai is a great place to work part time or take a walk with friends.
Would you like to enjoy student life at this school ?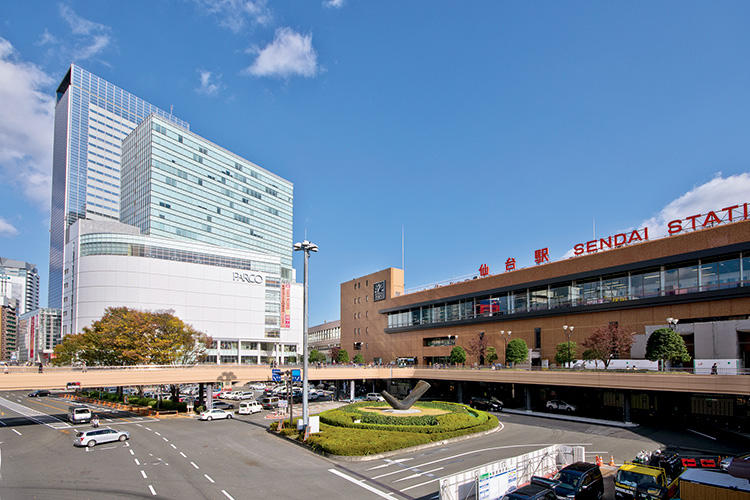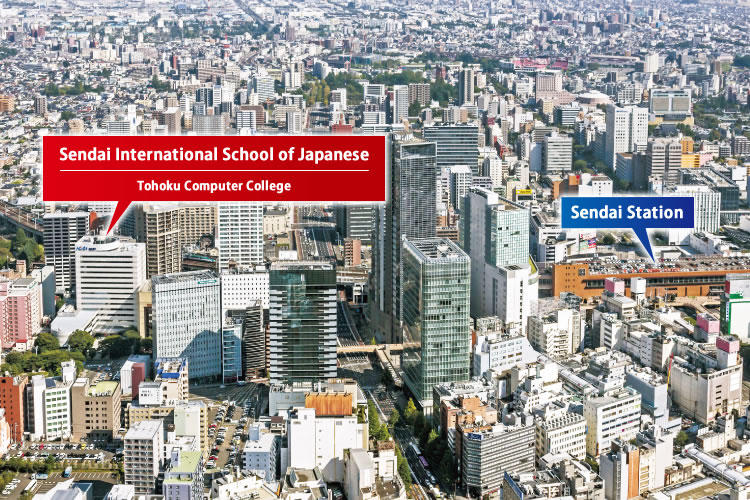 Comfortable and well-equipped facilities are perfectly support for student life.
Student cafeteria with cheap and delicious food,Parking area for 1200 cars,Counselor who helps with troubles and worries of live alone and Health room with a nurse etc,There are lots of student support that is not only education.Managed a student dormitory near the school for comfortable and enjoyable dormitory life.We have prepared an environment where foreign students can live safely.
Learning Japanese with specialty classes and curriculum
Class to deepen understanding for Japan such as calligraphy, tea ceremony, haiku and class that performs various activities only in Japanese without using textbooks etc,There are projectors and large screens in each classroom and pc, ipads, smartphones, etc are connected to prepare educational equipment that students can present while projecting images and videos.
There are sister schools in the same school building and you can exchange with many Japanese people.
The sister school's Tohoku computer College and Tohoku Medical care College are in the same building.There is always an environment where you can meet many Japanese people.After graduation, you can go to a sister school.It is recommended for those who want to acquire specialized skills such as computer and medical care.
If you go from our school to a sister school, a sister school incentive will be applied and part of the tuition fee will be exempted.
Housing, part-time job information and support for international student insurance
Friendly staff will assist you in arranging student dormitories, apartments, hospitals, part-time jobs, visas, etc.In addition, foreign students at our school are take out insurance on yours, which greatly reduces the burden of illness, injury, and accidents.
【Some information on part-time job experience of international students】
Seven Eleven Japan Co., Ltd.(Convenience store service)
Fuji Foods Co., Ltd. (Convenience store for sale lunch box, bread, sweets cooking factory)
Yamato Transport Co., Ltd. (inside work)
Sendai Hokushin Co., Ltd. (Sushi and fish restaurant cooking assistance)
Yoshinoya Co., Ltd. (Customer service and cooking assistance at Gyudon Restaurant)
Rikyu Co., Ltd. (giving at a beef tongue grilled restaurant, cooking assistance)
ARK English Class (English Class for Children)
Sendai horumon, Yakiniku and Tokiwa Tei (Yakiniku restaurant service, cooking assistance)
Many other